Contact
Blog
Revamp Your Home for Fall and Winter with Brick Accents
---
Posted on October 24, 2023 12:04 PM
---
As the leaves change colors and the temperature drops, we transition from the warmth of summer to the cozy embrace of fall and winter. This is the perfect time to revamp your home and create a welcoming and inviting atmosphere. One fantastic way to do this is by incorporating brick into your home decor. The rustic and earthy charm of brick can add a touch of warmth and sophistication to any space. At Cherokee Brick, we provide guidance and a range of products to help you use brick accents to transform your home for the fall and winter seasons.
Brick Accent Walls
One of the most dramatic ways to incorporate brick into your home is by creating a brick accent wall. The natural texture and warmth of brick can instantly make a room feel cozier. When opting for exposed brick panels, consider placing the accent wall in the living room, bedroom, or even the dining room. It provides a beautiful backdrop for your fall and winter decor, such as richly colored throw pillows, blankets, and seasonal artwork.
Fireplace Surround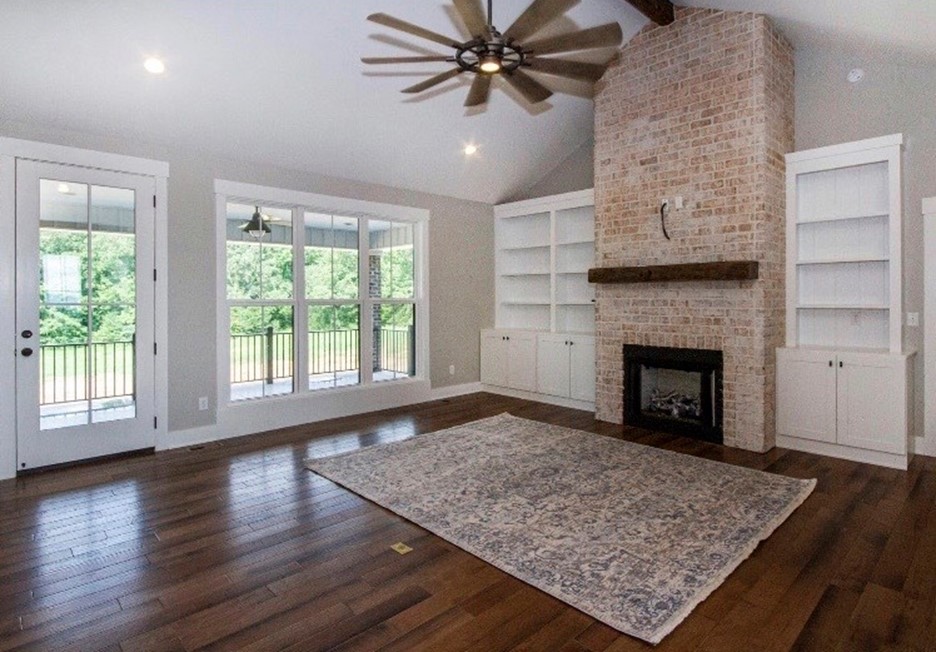 If your home has a fireplace, consider revamping its look by adding a brick surrounding. This not only enhances the aesthetic of the room but also makes your fireplace the focal point. In colder months, there's nothing quite like the comforting glow of a fire, and a brick surround adds a classic touch that's perfect for cozying up with loved ones.
Brick Backsplash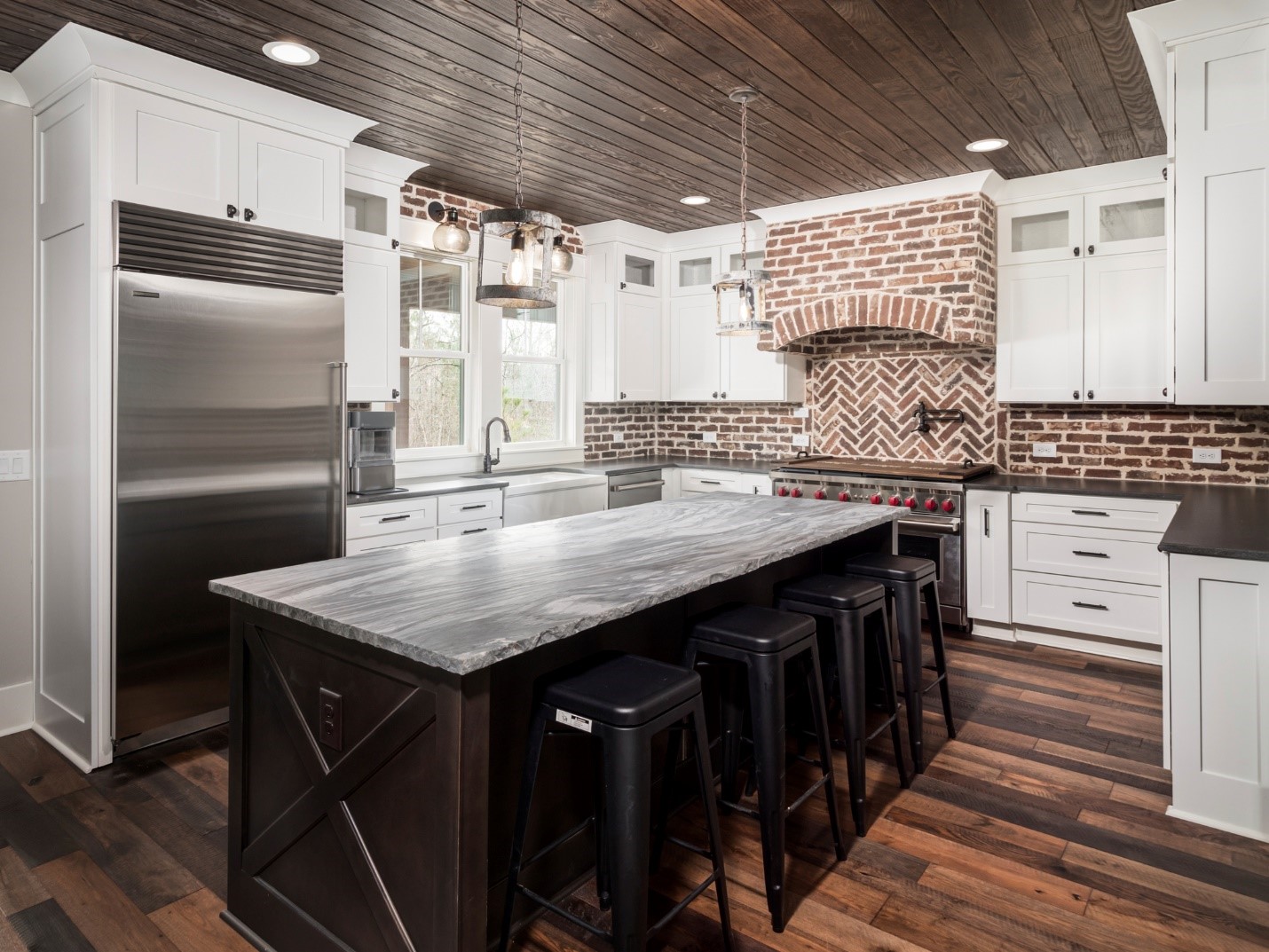 For the kitchen, a brick backsplash can be a fantastic addition. The texture and character of brick will create a welcoming and rustic feel. Pair it with dark wood cabinets and warm-toned countertops to give your kitchen an inviting atmosphere that's perfect for cooking hearty fall and winter meals.
Brick Flooring
Incorporate brick into your home by choosing brick flooring in specific areas, such as the entryway, mudroom, or even the kitchen. The durability and earthy aesthetics of brick make it an excellent choice for these spaces. It's not only easy to clean but also adds a unique and charming character to your home.
Brick Mantelpiece
If you don't have a fireplace but want to create a cozy ambiance, consider adding a faux brick mantelpiece or an exposed brick wall in your living room. You can decorate the mantelpiece with candles, seasonal foliage, and cozy decor. It's a perfect way to bring the feel of a fireplace without the need for actual fire.
Brick Planters
Enhance your home's exterior by using bricks to create decorative planters. Fill them with fall and winter plants like evergreen shrubs. The contrast between the vibrant plants and the rustic brick will instantly boost your home's curb appeal. The planters will still be useful and stylish for the following spring season, too!
Brick Accents in the Bedroom
For your bedroom, think about using brick accents as a headboard or as decorative elements on the wall. The cozy and textured surface of brick can transform your bedroom into a welcoming sanctuary perfect for hibernating through the colder months.
As fall and winter approach, it's time to infuse your home with warmth, character, and a touch of rustic charm. Incorporating brick accents into your home decor can achieve this with style and elegance. Whether you choose to add a brick accent wall, a cozy fireplace surround, or small decorative elements, brick can make a significant impact on your home's overall ambiance. Embrace the changing seasons by embracing the timeless appeal of brick in your home design. Your space will not only look stunning but also feel like a true haven during the fall and winter months.
At Cherokee Brick, we have a wide range of brick colors and styles fit for any project. Don't hesitate to get in touch with us to for help revamping your home just in time for the holiday season!