Better With Brick
Brick Sizes
Whether you're planning a new home build or a renovation, you'll want to make sure that you get the most out of your investment. A big part of maximizing the efficiency of your design is choosing the right size brick to match your needs. Whatever your preference, you can count on Cherokee Brick to deliver the perfect solution for your project.
Modular
Modular brick are among the most common types of brick in use, as they are designed to offer a wider range of bond patterns. Designers can create more efficient designs and layouts that minimize the number of brick that need to be cut in order to accommodate the design parameters.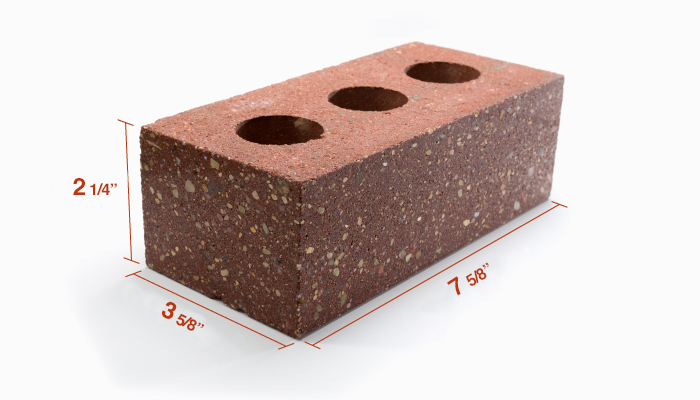 Modular Brick
Queen
One square foot of wall will only require 5 queen brick as opposed to 7 modular brick, giving you more bang for your buck in exchange for a compromise on design flexibility. Queen size brick also boast a larger face size, requiring less mortar and a shorter installation time.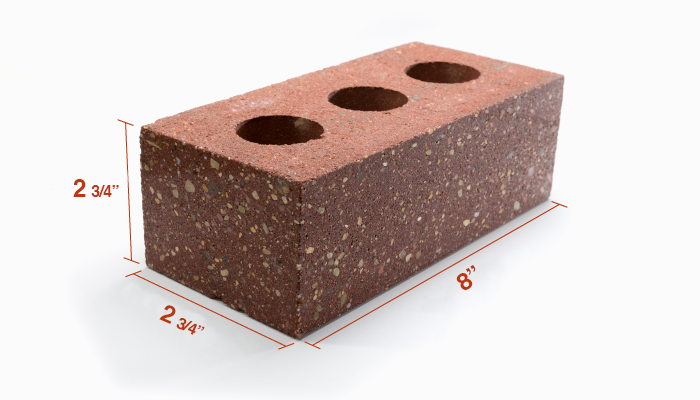 Queen Brick
Engineered (Modular and Non-Modular)
Of all our brick, engineered brick provide the greatest structural integrity because they are produced in exceptionally hot kiln temperatures, the ceramic bonds form more densely, locking out moisture better and offer increased load-bearing properties. These are ideal for commercial applications.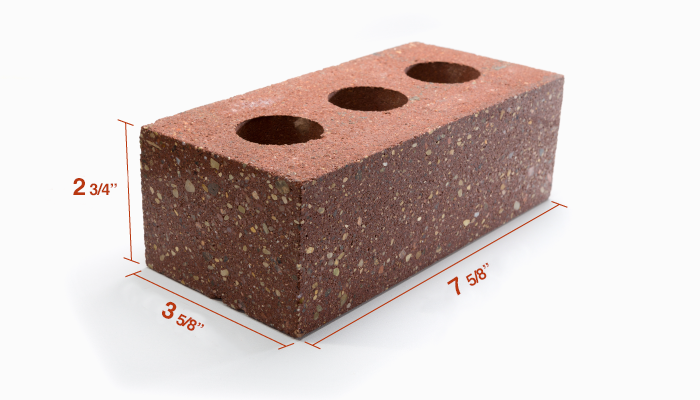 Engineered Brick
Custom Sizes for Commercial Applications
Cherokee Brick is fully equipped to produce any size and configuration of brick in quantity when there is sufficient demand to do so. Commercial developers appreciate our flexibility and precision in manufacturing the construction materials they need to complete their projects. If you're not quite sure which option is right for you, our experienced team will consult with you to identify your needs and meet them with confidence.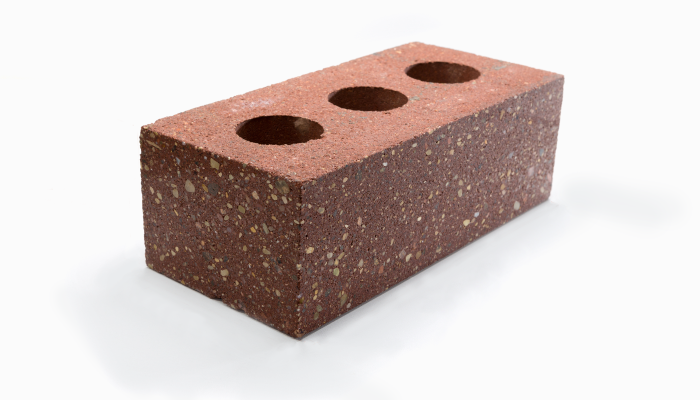 Custom Bricks
Thin Brick
Thin Brick is the face of the brick, excellent for indoor or outdoor use. The perfect solution when a full-size brick would be too heavy or cumbersome. Since Thin Brick is made from full size brick, we can offer it in any color or size we make. Thin Brick is approximately ½ inch deep.
In recent years, Thin Brick has become increasingly popular for new home builds as well as remodels. Our thin brick is cut from full-sized brick ensuring that the color and texture always stay consistent. The great thing about thin brick is its versatility. Having a brick accent wall or kitchen backsplash is easy.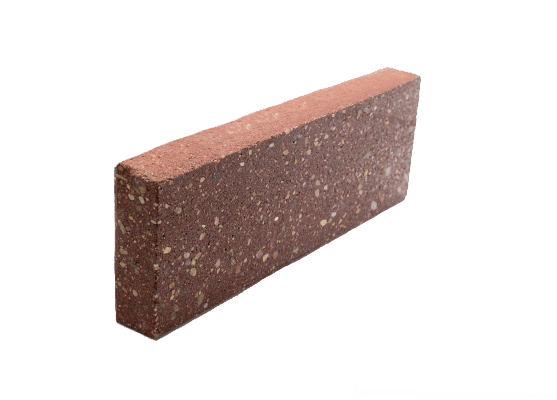 Thin Brick