Contact
Blog
Achieve the Look of Reclaimed Brick
by Antony Shawcross

---
Posted on November 18, 2022 11:33 AM
---
Achieve the Look of Reclaimed Brick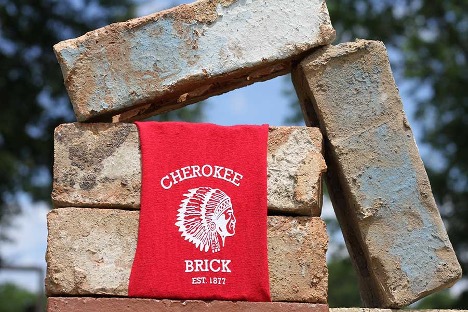 Finding enough reclaimed brick to make your dream project a reality can be difficult. The reclaimed brick look nowadays is extremely popular, and depending on the size of your project, it can be exceedingly difficult to find adequate availability to finish the job correctly. Whether you are building just a brick wall for the garden or a full brick house, achieving the rustic reclaimed look is easy with the help of your local brick supplier, Cherokee Brick!
What makes the reclaimed brick look special?
The reclaimed look has been trending for a while, and it seems to be here to stay! Everyone loves the idea of taking something old and making it new again. But how can you do that with brick? Well, unfortunately it may not be safe to use actual old bricks because of the structural integrity. Plus, it is quite difficult to get old mortar and cement off old bricks without damaging or breaking them, making it a time consuming and expensive project.
As a local Macon brick manufacturer, we know at Cherokee Brick that the reclaimed brick look is a homeowner's favorite for both indoor and outdoor brick projects. That is why our Handcrafted Collection is the go-to brick collection for the reclaimed look.
Handcrafted Brick Collection
Handcrafted, also known as tumbled brick, can make any residential or architectural project noticeably striking. The signature texture captures the look and feel of reclaimed or salvaged brick. Our brick is far more structurally sound than salvaged, reclaimed, or used brick and much more cost effective. At Cherokee Brick, we are proud to offer our Handcrafted Collection for builders who want their projects to truly stand out.
Cherokee Brick's tumbled brick is created by a proprietary tumbling process that dents and rolls the brick without sacrificing its integrity and durability. This makes each brick look uniquely old and weathered, but with the strength and integrity of new brick. Using true reclaimed brick can lead to issues including cracking and crumbling. However, Cherokee Brick's tumbled brick is made to today's building standards and will last for generations to come. Cherokee Brick's tumbled brick makes up the Handcrafted Collection—each brick that is part of this collection has a unique and timeless look.
We have two subcategories within the Handcrafted Collection: Georgia Handcrafted Brick and Mississippi Handcrafted Brick.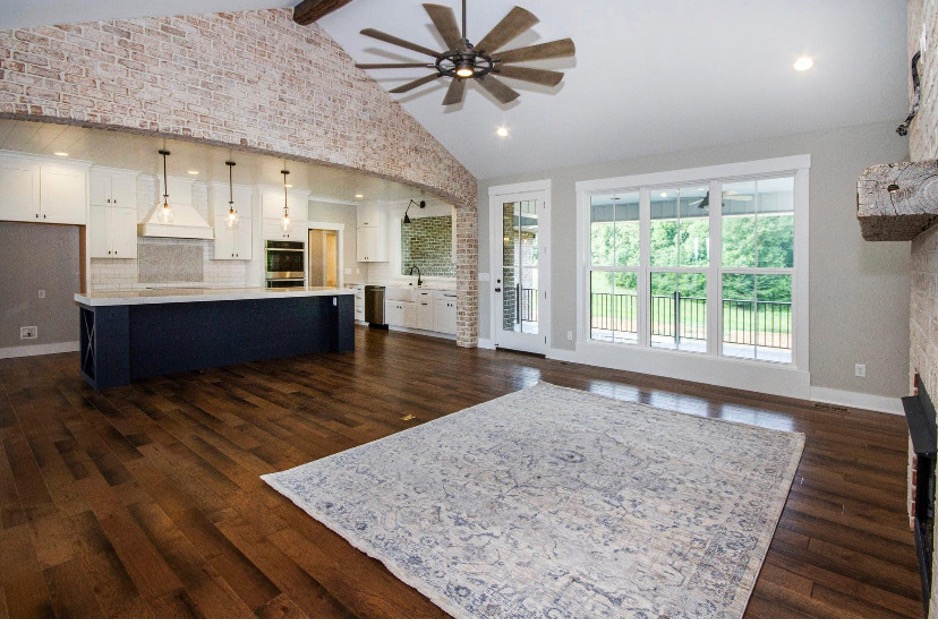 Pictured here is Antique White from the Georgia Handcrafted Collection, a favorite choice especially for indoor brick projects. This particular brick color is popular because of the white washing brick trend that's going on at the minute and is a good combination of contemporary and traditional!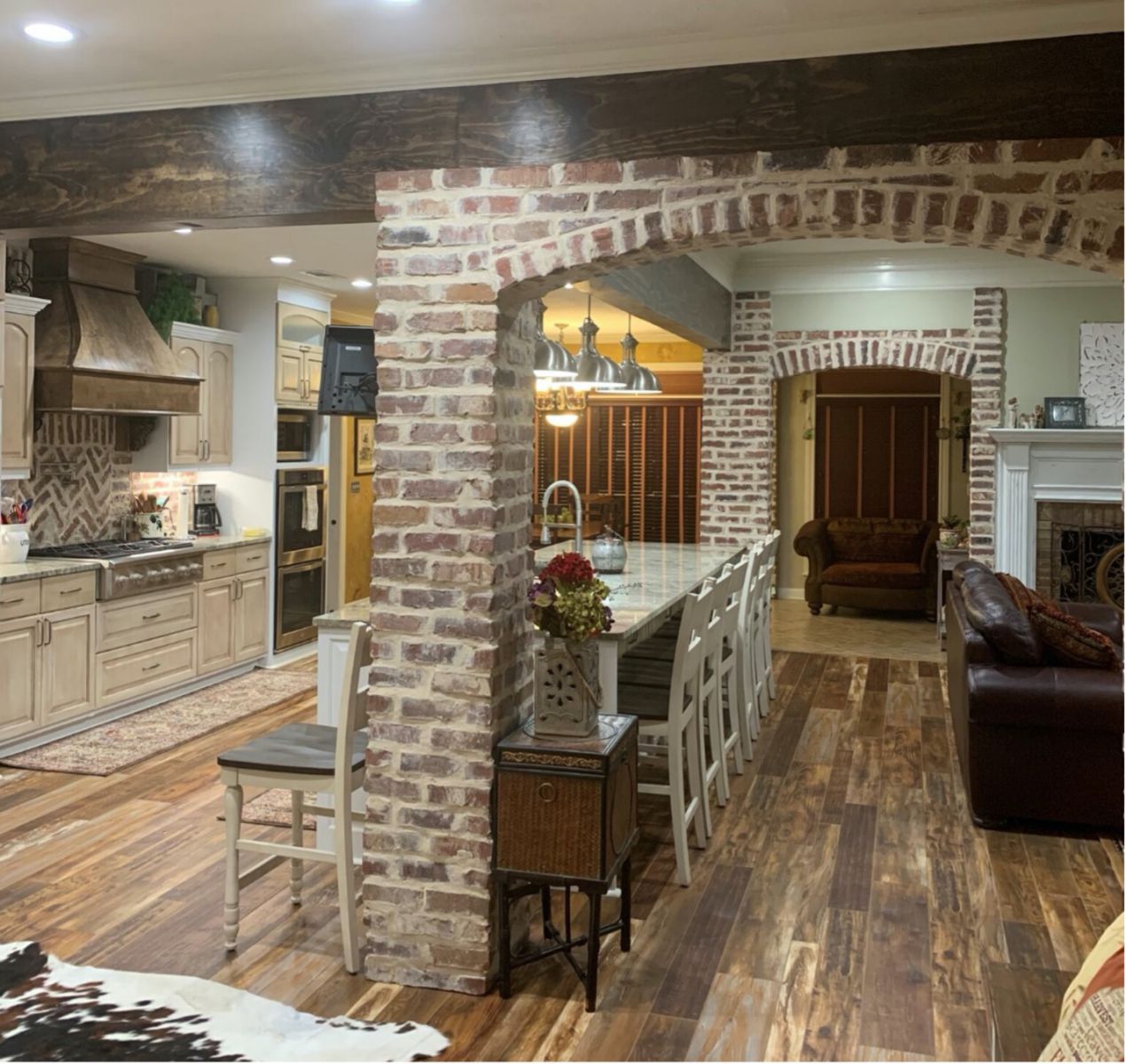 These indoor archways were made with Raleigh Used from the Mississippi Handcrafted Collection. As you can see, these columns look antique, like they have been there for a hundred years, but they were just recently added to a newly renovated home! Our handcrafted Mississippi brick is one of our most popular styles for those customers looking for that traditional reclaimed brick look.
Our unique handcrafted bricks are affordable due to the proprietary innovations we use during the manufacturing process. Each brick goes through a unique tumbling process that mimics an authentic handmade brick. The result is a beautiful brick which can be affordably mass produced and that even masons cannot distinguish from genuinely hand-crafted product.
With a little help from us, your local brick manufacturer Cherokee Brick, you can create a truly distinctive building project that exceeds all expectations. Genuine clay brick is not only beautiful and extremely durable, but perfectly fits into the comprehensive green strategies that are such an important part of today's building industry. We offer over 100 different varieties of brick in a broad range of colors, styles, and textures, so you are sure to find the perfect brick to meet your needs.
If you're not in the Macon, Georgia area, please contact one of our regional distributors for assistance with your project. Otherwise, for information about our products and services, please give us a call at 866-758-7707 today!