Contact
Blog
New Year's Resolution: Build a Brick House!
by Anna Dunstan

---
Posted on January 3, 2023 8:28 AM
---
New Year's Resolution: Build a Brick House!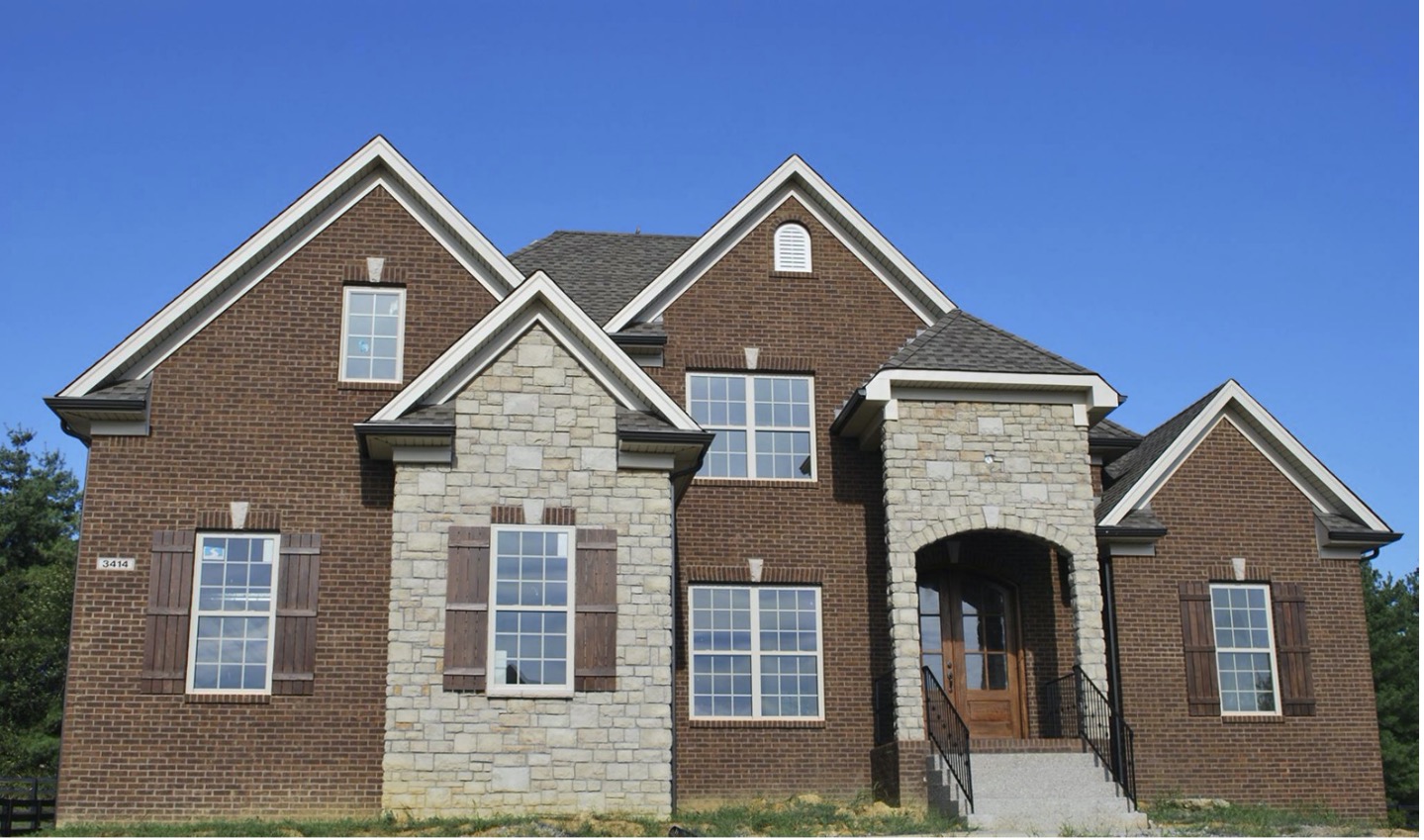 Old Mississippi – Georgia Classic Collection
Have you always wanted to build your own home? Well now is a great time to start thinking about building a new house as a New Year's resolution! Building a house, or at least starting to think about the process of what it will take to build your own house is a great goal to have for the new year. Whether you are building a small house or a larger estate, Cherokee Brick has you covered…because what's a house without brick!
If building a brick home is your New Year's resolution, you have come to the right place. Firstly, because Cherokee Brick is the brick manufacturer that you can trust to handle all your brick needs, no matter the size of your brick project. Secondly, because this blog will explain the process of building a brick home and what you can expect.
What does it mean to build a brick house?
It means that you are investing in a safer, more durable building material for the frame of your home! Brick is more resistant to fire, flooding, and other damage than wood frame houses tend to be. Brick is also much more efficient when it comes to thermal energy.
What goes into building a brick house?
Building a house, especially a brick house, means that you will first need a sturdy foundation. This is done by digging large trenches for the concrete to fill. Although doing some of the work yourself will offset labor costs, this important first step should be handled by a structural engineer.
After the trench has been dug and secured with its wooden frame, now is the time to pour the concrete. Mixing and pouring concrete is a job one could do themselves to offset the cost of labor, but it will take longer and might not be as good of quality as a team of professionals.
Nonetheless, after your concrete dries you can start to lay your bricks to build the walls! If you need help choosing the right brick or brick color for your home, don't hesitate to contact a brick manufacturer near you, like the team here at Cherokee Brick.
As you are laying the bricks and securing them with mortar, make sure to leave spaces for the doors and windows according to your floor plans. It is a rule of thumb that after you lay 6 rows of brick you should secure them with metal ties.
Once your brick walls have been constructed, the next step is the ceiling. The ceiling framework is made from wood, rebars, and beams. It is a reinforced structure that will then be covered with concrete.
Next comes the roof, which again will be built from wood bars and beams. Once you have the shingles on your roof, your brick home is ready for windows to be installed, as well as plumbing and electrical!
The last steps for building your brick home include cement rendering the walls and cementing the floors.
The bottom line…
As you can see, building a brick house single handedly is nearly impossible. If you are not comfortable or familiar with these procedures, you should hire a professional, especially for the structural integrity of your house. You will end up spending more money on fixing mistakes that you thought you would save by doing it yourself!
However, hiring people to build your brick home does not mean that you can't get involved in the process. Now that you know what to expect, maybe you can help the builders with your brick house after all?
For all your brick needs contact Cherokee Brick. We have a variety of brick colors and types of bricks that will make a huge difference for your new brick home. We are excited to help with any home project, so reach out to us today!