Contact
Blog
Product Feature: Heritage Collection
---
Posted on August 31, 2022 9:33 AM
---
Product Feature: Heritage Collection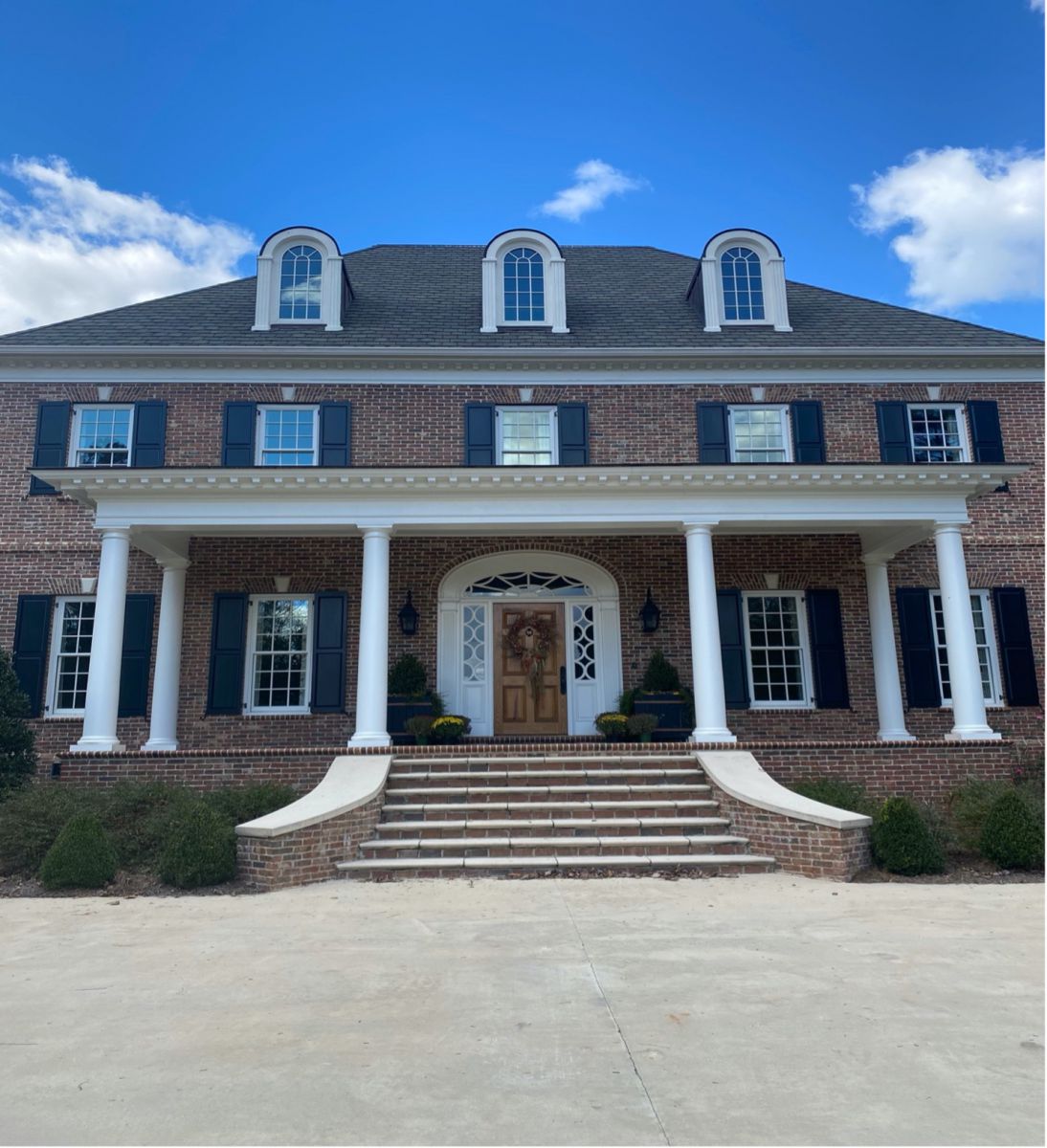 Our Heritage Brick Collection is similar to our Handcrafted collection due to its size. Our Heritage Brick collection is easily mistaken for the trending look of true reclaimed brick.
What is a reclaimed brick?
Reclaimed brick is brick that has been already used and recycled for another purpose. Reclaimed bricks are typically worn and might have old mortar on them. They might be irregular in shape and size. Sometimes that look works, but the downside to truly reclaimed brick is that there is a lack of availability.
Reclaimed bricks are divided into two categories: handmade and machine-made. Reclaimed bricks can come from old mills, stately homes, and pavements. Brick can even be reclaimed from centuries ago!
Why do people want reclaimed brick?
Reclaimed handmade bricks are typically more expensive than older bricks. Older bricks usually have more character to their look, such as a rough texture. A reclaimed brick weighs less and is softer than machine-made bricks.
While the look and texture of reclaimed brick have steadily increased in popularity over the years, many homebuilders have chosen not to use reclaimed brick because of its weak structural integrity, exorbitant cost, and lack of availability.
Does Cherokee Brick have reclaimed brick?
Fortunately, Cherokee Brick has paired the authentic look of handmade brick with an innovative manufacturing process to create this distinctive collection. Unlike truly reclaimed brick, our brick meets all current ASTM standards, comes in a variety of custom colors and styles, and will return your initial investment to you (and then some!) should you decide to sell your brick home. Our Heritage Brick Collection is unique in that you get a sense of both new and old when you choose this particular style.
A/B Original - The A/B Original brick in our Heritage Brick Collection is both classic and contemporary, especially here (pictured above) paired with black shutters and white columns on this beautiful home!
Old El Passo
The Old El Passo in our Heritage Brick Collection goes perfectly on this cottage-style home, adding vintage character to an already unique structure!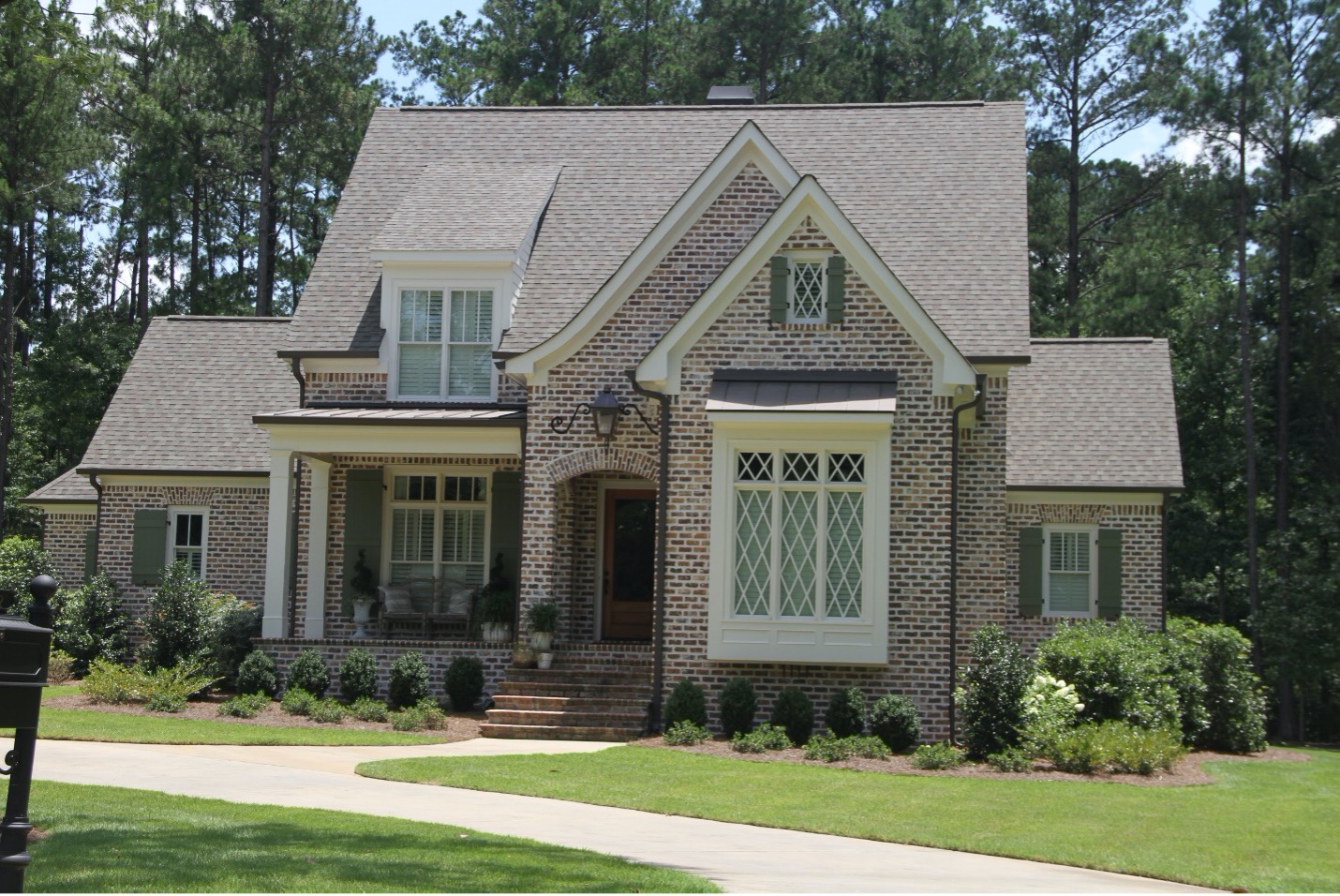 Ponte Verde
Ponte Verde in the Heritage Brick Collection is versatile in its color and design, a true staple of the reclaimed brick look. A great choice of brick for both residential and commercial properties.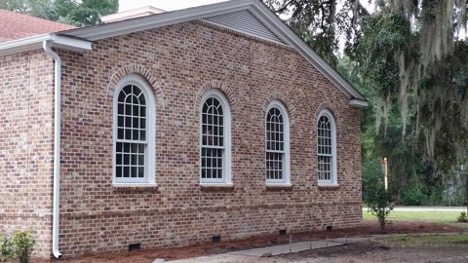 The Heritage Collection is just one of our many collections of bricks you can choose from. With a little help from Cherokee Brick, you can create a truly distinctive building project that exceeds all expectations. Genuine clay brick is not only beautiful and extremely durable but perfectly fits into the comprehensive green strategies that are such an important part of today's building industry. We offer over 100 different varieties of brick in a broad range of colors, styles, and textures, so you are sure to find the perfect solution to meet your needs.
If you're not in the Macon, Georiga area, please contact one of our regional distributors for assistance with your project.
Otherwise, for information about our products and services, please fill in the form below or give us a call at 800-277-2745 today.