Contact
Blog
Unique Ways to Incorporate Brick into Your Property
by Anna Dunstan

---
Posted on May 26, 2023 12:14 PM
---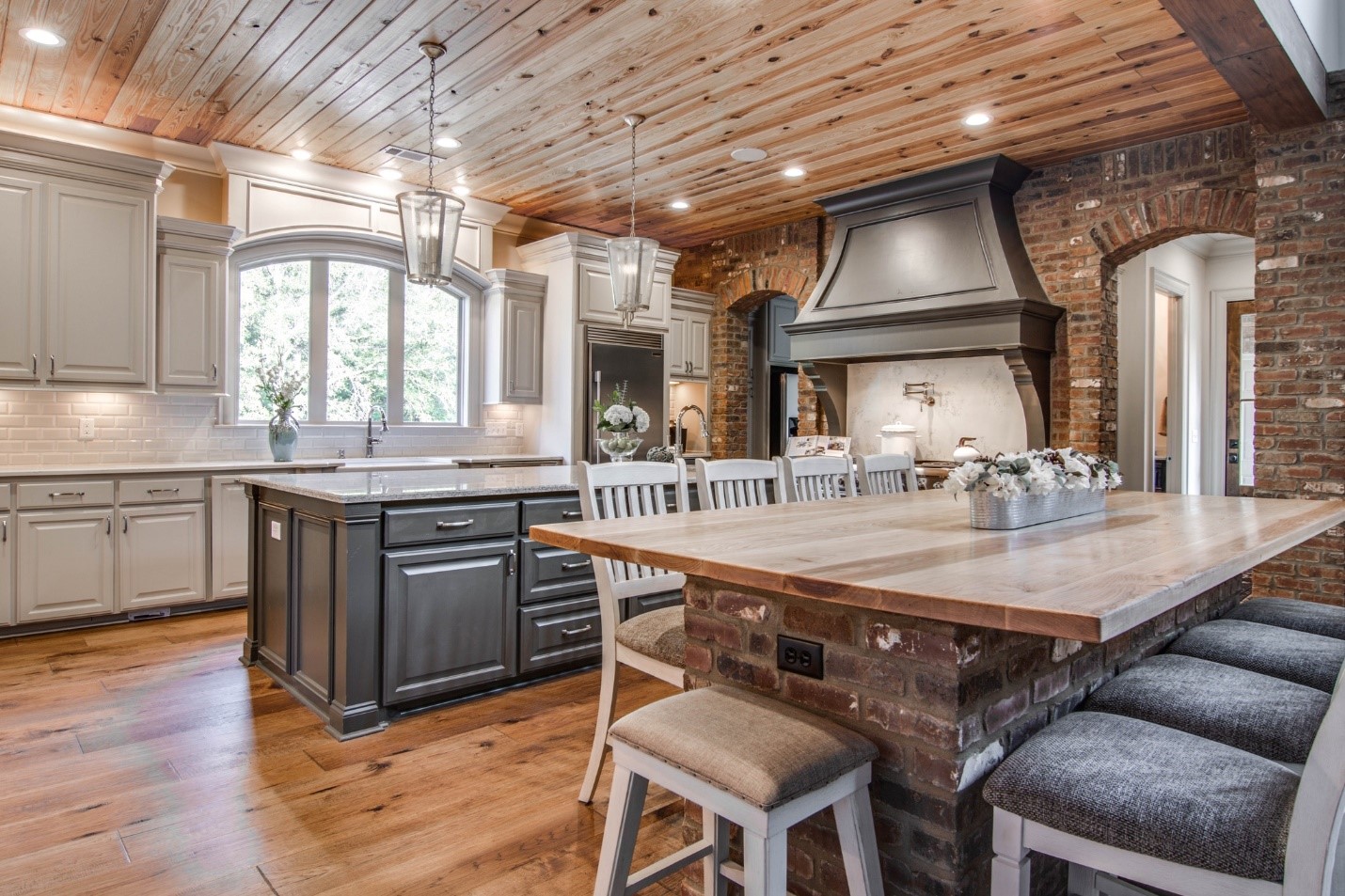 Brick is a classic and timeless building material that has been used for centuries. It is durable, versatile, and adds character to any space. While many people think of brick as a traditional building material, there are many unique and creative ways to incorporate brick into your home or outside of your home.
Brick Accent Walls
Brick accent walls are a popular way to add texture and warmth to a room. They work well in a variety of styles, from rustic to modern. A brick accent wall can be used in a living room, bedroom, or even a kitchen. It adds a focal point to the room and can be paired with a variety of colors and textures.
Brick Flooring
Brick flooring is a unique and durable option for any home. It is perfect for high traffic areas, like entryways and kitchens. It adds a rustic and charming look to the space. It can be paired with a variety of styles, including industrial and farmhouse.
Outdoor Fireplaces and Fire Pits
An outdoor fireplace or fire pit made of brick is a perfect addition to any backyard. It adds warmth and a cozy atmosphere for outdoor gatherings. It can also be a great focal point for landscaping. You can customize the design and size to fit your needs and style.
Brick Planters
Brick planters are a great way to add greenery and texture to your outdoor space. They can be built into a retaining wall or as stand-alone planters. They are perfect for planting flowers, herbs, or even vegetables. They add a unique and rustic look, plus functionality, to any landscape.
Brick Walkways
Brick walkways are a classic and charming addition to any home. They add texture and character to your landscaping and are perfect for leading guests to your front door or through your garden. They can be customized in a variety of brick colors and patterns to fit your style.
Brick Archways
Brick archways add architectural interest and character to any property. They are perfect for defining entryways or adding a unique touch to a hallway or living room. They can be customized in a variety of brick sizes and shapes to fit your home's architecture and style.
In conclusion, incorporating brick into your home or outside of your home is a creative and unique way to add character and charm to your space. There are many ways to incorporate brick, from accent walls to outdoor fireplaces. It is a durable and versatile building material that can be customized in a variety of brick colors and patterns to fit your style. Consider incorporating brick into your next home renovation project!
If you are looking for brick in Macon, you can always visit our Cherokee Brick showroom located at 1716 Forsyth St A, Macon, GA 31201. Seeing the brick in-person will give you a good idea of which brick color will best fit your space. You can always view our collections online or contact us for any questions you may have.
We look forward to helping you create your dream home!